CHARGEX® 24V 228AH Lithium Iron Phosphate Battery
Product: Manufactured By CHARGEX®
SKU: CXE24228
Product Details
24V 228AH Lithium Iron Phosphate Battery
Model CXE24228
---
Nominal Voltage

25.6V

Charge Voltage

28.8V - 29.2V

Peak Discharge (5 Sec)

400A

Continuous Discharge Rate

200A

Continuous Charge Rate

100A

Capacity (amp hours)

228AH

Chemistry

Lithium Iron Phosphate (LiFePO4)

 Weight

60 Lbs 

 Length

23" 

 

Width

6"

 

 Height

8" 
---
May be used in many types of sporting applications including: Inland Watercraft, Salt Water Watercraft, Motorcycles, Golf Carts, Utility Vehicles...
This 24V 228AH is manufactured with our 32700 Stainless Steel Cell Structure that has set the standard in the marine industry for more than a decade. They are known as the safest, most reliable, and best performing batteries in the industry. Across a broad range of fishing and recreational boats, Chargex keeps boaters on the water longer while extending the life of their batteries.
Product Features
• Marine Grade IP67 Waterproof Aluminum Case
• Designed for use in fresh and saltwater
• Dependable, rugged, waterproof construction
• BMS with intuitive charging technology
• Connect multiple batteries in series or in Parallel
• Fully automatic / multi stage charging
• Zero spark technology
• Temperature compensated
• Advanced microprocessor controlled
• Battery systems available: 12V – 1000V
• Reverse polarity protected
• No installation restrictions
Warranty
With over 12 years of proven reliability, we are offering the industries #1 LIFETIME WARRANTY
More Product Images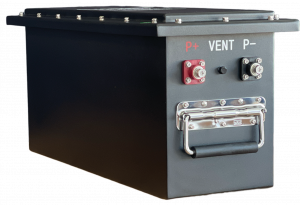 https://www.lithiumion-batteries.com/uploads/shopping_cart/19790/large_CHARGEX-24V-228AH-Lithium-Ion-Battery.png
https://www.lithiumion-batteries.com/uploads/shopping_cart/19790/large_24V-228AH-Lithium-Iron-Phosphate-Battery.png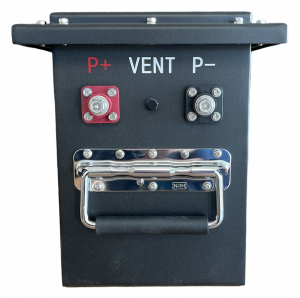 https://www.lithiumion-batteries.com/uploads/shopping_cart/19790/large_CHARGEX-24V-228AH-Lithium-Iron-Phosphate-Battery.png
https://www.lithiumion-batteries.com/uploads/shopping_cart/19790/large_24V-228AH-Lithium-Ion-Battery-Top.png