Worldwide Shipping & Export
CHARGEX® Takes great pride in the speed and efficiency of delivering our products on time to meet your demand. We stock what we sell and with thousands of products in stock and ready to ship, we are here to promptly support any demand you have for our products.
Please Note:
Due to the high demand for our products, our current lead time for your order to ship from our main Distribution Center in Tampa, Florida USA is 3 - 5 business days from the time you place your order.
Thank you for your patience and understanding, we will constantly work to improve the speed in which we ship out your order.
Thank you for your Business!

Chargex Management 01/01/2022
NOT ALL SHIPPING DEPARTMENTS ARE CREATED EQUAL
CHARGEX® has been shipping Lithium Ion Batteries by Air and by Sea for over a Decade. With more than 12 years of experience, our warehouse staff is second to none. Our Focus with Customer Service in ingrained into every one of our Global Support Team Members. Most products will ship directly from CHARGEX® at one of our two US Based distribution centers in Texas and Florida. Our Highly Trained, Hazmat Certified Expert Logistics coordinators will promptly ship your order and update you with the entire process and tracking information for your Batteries, Chargers and other related products.
Lithium Ion Batteries are required to ship under UN3480 (United Nations) regulations to transport them through common carriers. All of our products and the shipping containers exceed all International and Federal regulations for Lithium Ion Batteries. Please retain your packaging in the highly unlikely event you experience a problem with one of our products. This will help the speed and efficiency of returning those items to us.

We are an approved UPS and FEDEX Hazardous Materials Shipping Partner
We can overnight packages and have Expedited service available for an additional charge.

Our staff is trained and certified to Air Freight Lithium Ion Batteries to most countries around the world.
partnering with carriers for worldwide express shipments by air
When it is critical to meet your demand for fast delivery, Chargex understand the importance of getting our products delivered to you as quickly as possible. We offer both domestic and international Express Shipping Services by air and sea around the world. With over 12 years of experience shipping Lithium Ion Batteries, you can rest assured your order will arrive wherever your mission or project needs it.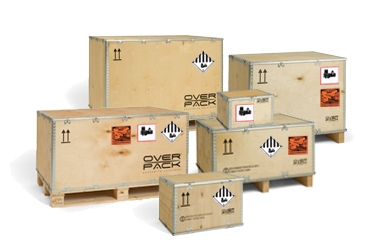 ---
What sets us apart from the rest?
Fast Shipping – Some in stock items can be shipped the same day.
Huge In-Stock Inventory – We stock what we sell (due to high demand please check products are in stock before ordering.)
Accuracy – ALL orders are double-checked for accuracy before packaging
Great Selection – We have a lithium ion battery for almost any applications.
Best Customer Service – Our obsession with customer service starts from the top of the company and is ingrained in every team member.
Knowledge – We know the products we sell. We take pride in the reliability and expertise of our staff.
Peace of Mind – We stand behind every product we sell, 24/7 Online tech support / Call us 7 days a week 1-855-242-7439

---
International Air Freight Shipments
The estimated delivery time for international air freight is 7-9 business days. Once your items are ready to ship, we will be emailing you a FedEx tracking number that will already be printed on the box, however the tracking number will not go live on FedEx to track the shipment until after it arrives in the United States or your final Destination Country. Hazmat shipments from our factory typically are sent to a forwarder and they combine multiple shipments to the US on cargo planes and there are no tracking numbers for these types of flights. We will of course keep you updated however you may want to track the package and request automatic updates through the FedEx website after you receive the tracking information from Chargex.
International Ocean Freight Shipments
The estimated time for International Cargo Sea Shipments can take anywhere from 15 - 30 days with an average 18 days of sailing time. After your package(s) arrives, it can take anywhere from a day to several weeks for the ship to enter port and be unloaded with an average port call of under two weeks. Generally customs will then take up to 1 week to clear the shipment and a carrier will automatically be arranged to collect and the shipment will be on its way to you. This normally takes less than 5 business days. Altogether the total time to deliver International Sea Shipments providing there are no delays at Port or Customs Clearance, will be 45 - 60 days and in some cases up to 75 days.
Back Orders From time to time we encounter gaps in inventory. Below is information about how we handle items that are on backorder.

Some specialty customized Lithium batteries and Energy Storage Systems may not be readily available and must be built to order. Within 48 hours after you place your order we will notify you by email if the item is on back order and provide you with the expected ship date. With reasonable prior notice, most products that have not yet shipped can be canceled anytime, Customized and special order items may not not be subject to cancellation and are bound by terms agreed on your invoice. Production delays do happen, We apologize in advance and will do everything to help you get your products as soon as possible.