CLASS A CELL ARCHITECTURE & TECHNICAL
INFORMATION
CLASS A LITHIUM ION BATTERY CELLS
The biggest issue with all lithium batteries is cell overheating and rupturing due to over charging. CHARGEX® Lithium Ion Battery Systems have several layers of safety redundancy at the cell level. Notably, an internal thermal fuse between the anode and cathode which shuts down the cell before overheating occurs, preventing pressure build-up. In the event that the battery is consumed by fire or is exposed to temperatures in excess of 135°C, the separators passage for the ion will close and no longer flow. The same situation applies for external protection. When the internal air pressure is over 1.5Mpa, the air vent will flip over, the CID will detach, and the close circuit breaks - causing the ion to no longer flow.
Energy Storage Systems

Energy Storage

Our energy storage experts will assist you in determining the size and capacity to meet your requirements.
GENERATOR REPLACEMENT

Carbon Reduction
Generator replacement for on or off grid and load bearing energy storage systems.

TELECOM - UPS

Extended Power
Increased capacity with seamless integration or customized energy storage solutions to meet regulation for UPS during grid failure.

Custom Engineering
100% Customized
Energy storage experts are ready to design, engineer, and fully deliver customized energy storage solutions for specialty and OEM applications.

Fully Customized Lithium Batteries for OEM and Industrial Applications
Our Structural Engineers will prepare CAD images to assist you with planning and development
Energy Experts will determine the best performance and capacity specifications for your application
Custom batteries are manufactured with anodized aluminum cases for maximum corrosion resistance
We take all of the complexity out of the battery development for EV's, Industrial and OEM applications
Assist in meeting ever-increasing, government/industry environmental regulations and company goals

Didn't see what your are looking for? let us know how we can help!
We manufacture customized lithium ion batteries for OEM, Aerospace, Military and Industrial Applications.
Plug & Play
Simply connect the battery and you are ready to go.
Modular
Our lithium ion batteries can be connected in series or in parallel.
Battery Protection System
Every Battery comes with a built in battery protection system designed to protect and maintain the battery.
Zero Maintenance
Our lithium ion batteries require no maintenance and can hold a full charge for over 1 year.
No Memory
Our lithium ion batteries can be recharged at any level.
Safety redundancy
Our Batteries have several layers of safety systems that makes them one of the safest batteries on the planet.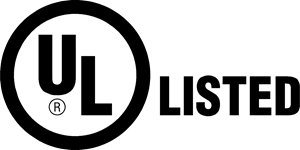 Does your institution require UL Certification?
CHARGEX® can custom build and UL certify our products for OEM, Military, or Industrial Institutions. We provide fully certified UL products, certificates, and finished UL labeled products to your door. Contact us today and see if we're a good fit to manufacture and UL certify custom lithium batteries for your next project!

FAIL SAFE | Heavy Duty Battery Protection System (BPS)

Every Lithium Battery is built with a Automatic Built in Battery Protection System (BPS). The internal BPS will turn off the battery if it is drained below 8V or if it is charged above 15.8V. This protects the Lithium Ion cells from being over charged or over discharged. The BPS also turns off the battery by sensing a short circuit, reverse polarity, over and under voltage as well as over current. Our Lithium Ion Batteries are engineered to be zero maintenance and fail safe. The BPS gives the battery it's peak performance during use and maintains the cells to maximize efficiency, performance and life cycles.
Click Here to Learn More About our Built-In Protection System