We guarantee our batteries and chargers to be free from manufacturer defects from the date of purchase and offer a 100% money back guarantee that our products will meet or exceed all performance specifications.

Terms and conditions apply, read below for details.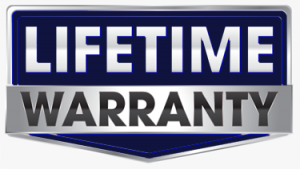 FULL LIFETIME WARRANTY
With more than 13 years and a virtually ZERO failure rate with hundreds of thousands of lithium batteries and chargers sold around the world, we are now offering a full Lifetime Warranty that will stay registered to the original purchaser or institution for life. We will always attempt to make any repairs for free in the unlikely event of a failure. After the first five years, you can upgrade your batteries at any time or simply replace them receiving a 50% pro rate off the retail price of a new replacement battery.
After Sale Support
We have long been established as an industry leader in Lithium ion Batteries that are a drop in replacement from lead acid batteries. We have dedicated staff to help you with after sale support for installation or troubleshooting. Our professional technicians offer a complete systems analysis to help you stay powered up.

Email Us - sales@chargexbattery.com
Call Us - 1-855-242-7439
We promise to provide dedicated after sale support technicians that are available to help you with installation questions or troubleshooting should you need us.
Guaranteed to Perform
We guarantee all of our products to meet or exceed all of their rated specifications. Most Chargex batteries have 8% more capacity than rated.
Built-In Battery Protection System (BPS)
Chargex Lithium Batteries have a built-in battery protection system that keeps the cells running at peak performance for thousands of cycles while preventing most external electrical occurrences from damaging the cells.
Your Investment is Protected
We offer the highest quality Lithium Ion Batteries and back our product with a Limited Lifetime Warranty to protect your investment.
|
Manufacturer's Limited Warranty:
We guarantee every battery and charger sold by us, any of our authorized dealers, or authorized distributors worldwide, to be free of defects from the date of sale. Subject to the issues listed below, we will repair or replace the battery and/or parts of the battery if the components in question are defective in materials or workmanship. Chargex batteries are designed to replace lead-acid batteries and should be used as a drop-in replacement for lead-acid applications.
| Repairs: Our Lithium Battery cells bolt together for strength and conductivity, this design allows us to make quick and easy repairs in the unlikely event your battery fails.
| Battery Protection System: Our lithium batteries have a built in battery protection system designed to prevent damage to the cells from an external occurrence. The battery protection will internally disconnect to prevent damage to the cells if it senses any of the following conditions: short circuit, reverse polarity, overcharge, and over discharge voltage protection. If your battery has disconnected, it will be necessary to charge the battery before using it again. In some cases, your charger may not turn the battery on. Please contact us through the form below and we will guide you through the steps necessary to wake it up.
| Warranty Procedure: In the unlikely event your battery cannot be woken up, shipping can be arranged to our headquarters once an RMA number has been created. If the battery is repairable, it will be repaired at no cost and returned to you. If it is not repairable and the issue was caused by a manufacturer defect, we will replace the battery at no cost within the first 5 years. After 5 years, we will repair your battery at no cost to you if the battery is repairable. In the unlikely event it is not repairable, we will pro rate the cost of a new replacement battery for you at 50% off the cost of a new one. Warranties are non-transferrable and stay with the original purchaser of our products. In some cases, your warranty claim may require special order parts and it can take > 3mo. for us to get the necessary parts and components. In some cases, we may require your battery to be shipped back to the factory to be assessed and or repaired. In this case, it can take > 6 mo. to get the battery returned once the repairs have been made. CHARGEX® is an approved hazmat shipper which is required to ship lithium ion batteries. All of our products are delivered in packaging that meets or exceeds federal and international standards for shipping lithium ion batteries.


| Not Covered by This Warranty

:

Manufacturer is not obligated to warrant the battery in question if defects are related to damages caused by abuse/neglect or from the following: damage from shipping, loose terminal bolts or corroded hardware, manufacturer codes tampering or removal, failure to properly install the battery, not keeping the battery properly charged and maintained, breakage from collision, fire, or freezing (which includes damage from extreme heat or cold), improper storage, water damage, or worn out batteries or tampering. All bolts must be firmly tightened with a torque wrench and NOT by hand to avoid overheating caused by a loose connection.
| Other Warranties: Our authorized dealers and distributors may offer an additional warranty to the Manufacturer's Limited Warranty. Manufacturer is not responsible for dealer or distributor created warranties or any claims that may arise from said warranties.
| Warranty Disclaimer: Customers should adhere to all documentation and guidelines. Manufacturer will not be responsible for any expenses related to installation/removal, electrical system tests, battery charging, loss of time, or other expenses which should be considered incidental damages, including all shipping charges after the first 30 days of warranty.

| Back Orders: From time to time we encounter gaps in inventory. Below is information about how we handle items that are on backorder.

Some item's may not be readily available and must be ordered from our factory. Within 48 hours after you place your order we will notify you by email if the item is on back order and provide you with the expected ship date. If the products have not yet shipped you can cancel your order anytime. Production delays do happen. We apologize in advance and will do everything to help you get your products as soon as possible. After your order has shipped there are no returns or exchanges accepted. Our 30 day return policy is effective at the time of purchase. As always, our commitment to excellent customer service is our top priority. Please contact us if you have further questions about our warranty and return policy.
| Returns: Within 30 days from the date of purchase, you can return your items and we will refund 100% of the cost of the products as long as they are returned in new and unused condition. You will be responsible for the shipping fees we incured shipping these items to you, as well as, getting the unused items back to us (Please note: Customers are responsible for all shipping fees following the first 30 days of purchases).
Have Questions About Our Warranty?
Fill out the form below and we would be happy to answer any questions you have.