|
2023 COMPANY INTRODUCTION
CHARGEX® Lithium Battery Engineers have over 25 years' of combined experience manufacturing LiFePO4 batteries. In January 2010, our group established and pioneered the world's first drop-in replacement lithium batteries. Over a decade later, our lithium ion batteries are the industry standard for lead acid replacements.
Factory Overview:
CHARGEX® sets the highest standards of performance, we have multiple factories in the United States and around the world that are selected with precision insight into providing exceptional products and a commitment to integrity. Our exclusive relationships with these factories are an effort by our founders and engineering group to provide our clients with the highest quality and most reliable batteries that power the world. We are constantly renewing our relationships to ensure quality and integrity is maximized to improve the products we manufacture.
United States Manufacturing Plant:
With the determination of our team and the demand to bring lithium battery manufacturing to the United States, CHARGEX® has started multiple acquisitions and established its first United States based battery cell assembly plant in Houston, Texas. This location is where CHARGEX® will soon build high-tech batteries in the U.S. Phase 1 is primarily focused on manufacturing prototype batteries for our current U.S. Aerospace & Defense Industry partners.

Technology and R&D:
CHARGEX® has been innovating the lithium battery industry since the beginning, with relationships that span a decade, we have a great team and winning culture. Our Technology and Research & Development team are constantly putting forward new patent designs that will soon revolutionize the battery industry.
Our large R&D team often pioneers battery technology that powers the globe and brings innovation to many military and aerospace institutions. Our commitment to our clients includes constant innovation with the latest technology and trends to support their development.
The History:
From 2010 to present day, the engineering group at CHARGEX® developed the world's first plug and play, drop in replacement lithium ion battery that is now the industry standard worldwide. Throughout the past decade, hundreds of the world's most prestigious companies and institutions have contracted our engineers to develop and produce highly customized, specialty lithium batteries for applications ranging from satellites and submarines to aerospace and naval military applications. These prominent organizations engaged with our engineers to conceptualize, design, engineer and manufacture Class A Lithium Iron Phosphate Batteries where quality and safety were vital to their mission critical applications.
Key Historical Accomplishments:

2010: We pioneered drop-in replacement lithium ion batteries to replace sealed lead acid (SLA) batteries


2012: In Q1 of 2012, we established an exclusive relationship with the world's 3rd largest lithium ion battery manufacturer


2012: In Q1 of 2012, we received orders from General Motors to provide lithium ion batteries for robotics equipment.
2012: In Q4 of 2012, we developed custom fabrication and molding equipment for the design and mass production of drop in replacement lithium batteries.

2013:
Established US based distribution networks providing exclusive territories for plug and play lithium ion batteries.
2014: Established multiple overseas automation plants for manufacturing and assembly of battery cells/packs to increase production capacity to more than 500,000 cells per day

2014: Started our 2 year safety and approval testing with Boeing.
2014: Received orders from the U.S. Naval Surface Warfare Division for customized lithium ion batteries to meet target performance and size requirements.
2016: Received the approval from Boeing after 2 years of safety and approval testing.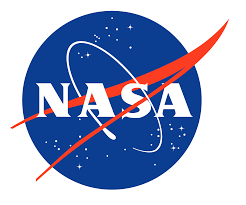 2017: Awarded NASA Aerospace Lithium Battery Project for Defense Technology


2018: Awarded Navistar High Voltage EV Pilot Project
2018: Awarded the Customized Subsea prototype project from Boeing for U.S. Defense applications.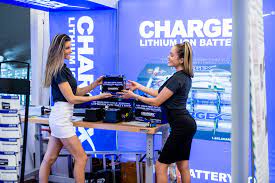 2019:
Established United States battery and charger brand "CHARGEX®", to promote and establish United States lithium battery manufacturing for commercial and industrial applications.
2021: Established a new retail facility in Tampa, Florida to accommodate consumer demand for plug and play lithium batteries.

2021: Established a new assembly and manufacturing facility in Houston, Texas to develop Industrial and Specialty Defense Projects.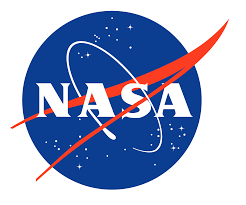 2022: Awarded NASA's Jet Propulsion Laboratories, U.S. Rover Mission for a Sub-Surface Robotic Application in the Antarctic
2022: Awarded project for Nokia telecom application replacing lead acid batteries with highly customized lithium batteries to meet new government regulations
2022: Awarded U.S. Naval Surface Warfare project for a large scale, customized solutions across all 12 active aircraft carriers.

HAVE QUESTIONS? CALL NOW 1-855-242-7439 OR SEND US A MESSAGE BELOW

We are here Monday through Friday from 8am to 6pm EST and respond to most messages the same business day.