PowerCube 3000 Solar Residential Energy Storage System
Product: Smart Battery Power Cube 3000
SKU: SBPC3000
Weight: 346 lbs
Product Details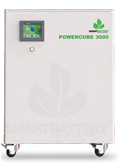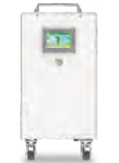 Built In 3000W Pure Sine Wave Inverter

Built In 2500W MPPT Solar Controller

Built In 8.0Kwh Lithium Ion Battery

Built In Battery Management System

Connect Multiple Units In Parallel For More Power & Capacity

Peak Shaving. Avoid paying Peak Rates and Reduce Your Electricity Bill


Uninterruptible Power Supply (UPS) Function

On or Off Grid Use

  
---
Reliable Power and Energy Storage
The Smart Battery Power Cube 3000 is a plug and play Residential Solar Energy Storage System that re-charges with electricity generated from PV solar panels or the utility grid. Power Cube 3000 is a reliable Lithium Ion Battery that will power your home on demand or in the event of a power grid failure. Power companies often charge a higher price for electricity during peak evening hours than overnight when demand is low. PowerCube 3000 can store electricity when rates are low and power your home when rates are high. With the fully programmable LCD touchpad you can Avoid Paying Peak Rates by setting the time to charge the PowerCube's built-in Lithium Ion Battery when rates are at their lowest.

Installation Video
Avoid Paying Peak Rates

The common houses use more electricity in the morning and evening than during the day when solar energy is plentiful. Without a Power Cube 3000, the excess solar energy is often sold to the power company or wasted.
PowerCube 3000 bridges this gap between renewable energy and demand of making your home solar energy available whenever you need it.
 


Power Everything

The PowerCube 3000 has a built in 3000 Watt Pure Sine Wave DC to AC Pure Sine Wave Inverter that will run almost anything in most homes in the event of a power grid failure. The High Capacity 8.0Kwh Lithium Ion Battery will keep your lights, refrigerator, air conditioning and water heater running during a power outage.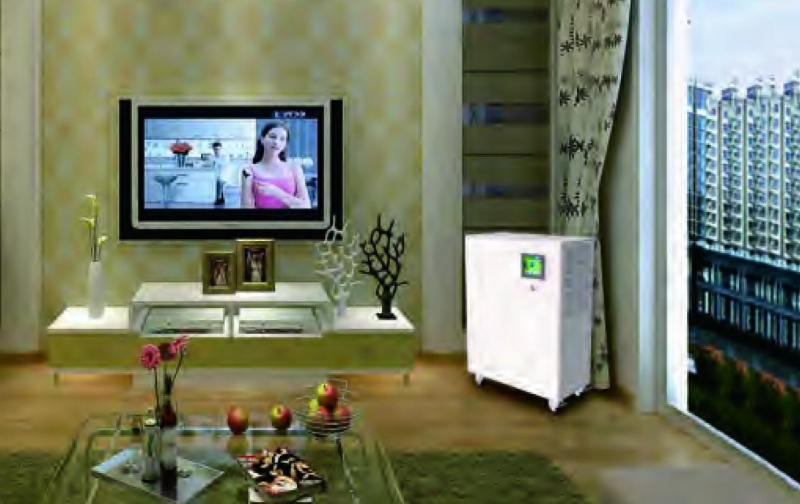 Plug and Play Fully Automatic Residential Energy Storage
SPECIFICATIONS
Input 
PV MPPT - 2000W & AC 2400W Input
Inverter AC Output
3000W Pure Sine Wave
Peak AC Output
4000W Pure Sine Wave
Output Voltage
100/110/120V & 220/230/240V
Output Frequency
50Hz/60Hz
Battery
Samsung Lithium Ion
Capacity (Kwh)
8Kwh
Overlaod Ability
120%<load<130% @10min; 130%<load<150% @10s
Max Efficiency
92%(>70% Load)
AC CHARGE
Input Voltage
88 - 264Vac
Power Factor
≥0.95(full load)
Max Charge Power
2400W
Max Efficiency
>92%
SOLAR PV CHARGE
Max Input Power
2400W
Start-up Voltage
75Vdc
MPPT Amount
2
MPPT Input Voltage
75 - 140Vdc
MPPT Efficiency
99.5%
Max Efficiency
>96%
Solar Controller
MPPT
GENERAL
Working Condition               
Temperature 0~45°C   |   Relative Humidity 5%~90%
Dimensions     
 35.9" L X 20.6" W X 34.6" H   |   779mm H X 350mm W X 912mm L
Weight
 346 Lbs.  |  157Kg
Warranty
 10 Year Manufacturer Defect Warranty
Cycle Times
 >3000 @ 90% DOD (@25°C)
Or send us a quick message and we will get right back to you