Lithium ion marine batteries
A drop in Replacement and Upgrade from Lead Acid, AGM or Gel Batteries.
Smart Battery® marine lithium batteries are the industry's predominant choice for dual purpose - starting and deep cycle lithium marine batteries.
Our 12V lithium marine batteries come with a Limited Lifetime Warranty and are reliable in all marine battery applications from luxury yachts to fishing boats. Over 15,000 Smart Battery® lithium batteries have been widely used for the past several years in commercial, military and consumer applications around the world. Our lithium batteries have less than a 1% failure rate making Smart Battery® the preferred choice for businesses and individuals looking for dependable lithium batteries.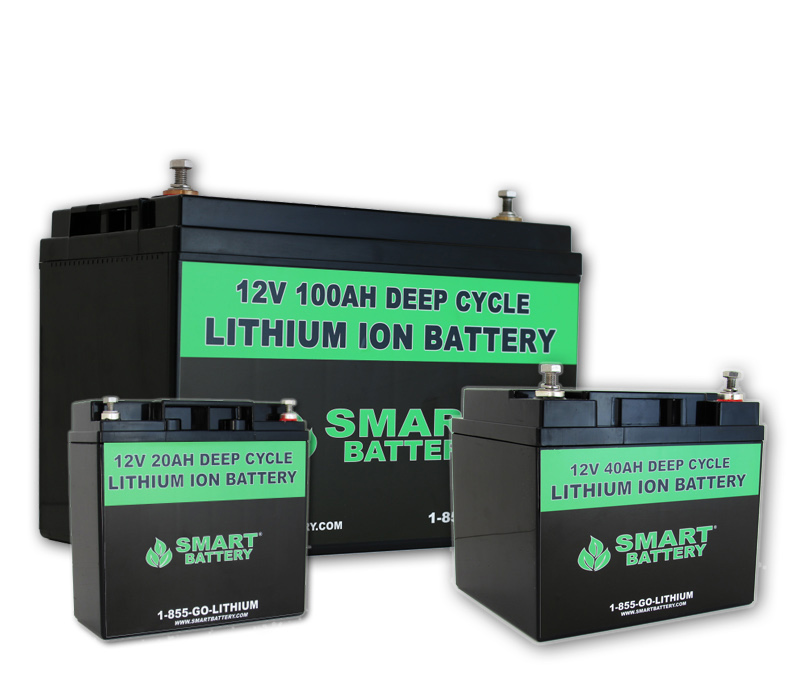 Plug & Play
Simply Connect your battery cables and you're ready to go. Every Smart Battery has a built in battery protection system keeping it running at peak performance for thousands of cycles.
Modular
Smart Battery lithium ion batteries can be connected in series or in parallel. Our internal battery protection system requires zero maintenance for the life of the battery.
Built in Battery Protection
Every Smart Battery® comes with a built in
Battery Protection System
(BPS) that optimizes the cells and provides maximum safety and dependability at sea.
70% Lighter than Lead
Yachts with large battery banks can typically reduce 70% of their weight and use around 1/3 of the space required for the same amount of power as their lead bank.
100% Depth of Discharge (DOD)
Safely use 100% DOD (depth of discharge) meaning you can expect to nearly double your capacity when comparing to the same size lead acid, gel or AGM battery.
Long Life 3000 - 5000 Cycles
Our lithium batteries will provide you with 100% depth of discharge for over 2000 cycles. After 2000 cycles, the battery will still have 80% of its rated capacity.
---
SAME DAY SHIPPING
On in stock items ordered before 3:00pm EST. Need it tomorrow? Overnight shipping available.
| MARINE LITHIUM BATTERIES | DEEP CYCLE & STARTING
View our full line of 12V Lithium Batteries.
Smart Battery offers a wide range of 12V Lithium batteries that can be combined in series or in parallel.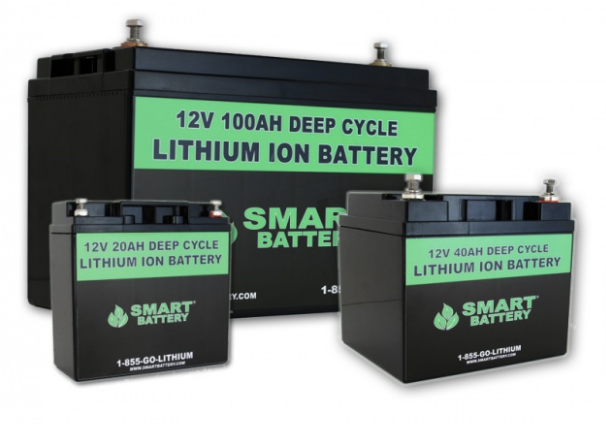 | MARINE LITHIUM BATTERY CHARGERS
We offer chargers from the industries leading charger manufacturers. Smart Battery® Lithium Ion Battery Chargers are programmed specifically for our batteries.
12V 15A LITHIUM ION BATTERY CHARGER
$235.99
12V 2 BANK LITHIUM ION BATTERY CHARGER
$364.99