MARINE LITHIUM BATTERIES | A DROP IN REPLACEMENT FROM LEAD ACID, GEL OR AGM BATTERIES

BUILT IN BATTERY MANAGEMENT SYSTEM | DROP IN GROUP SIZES | BOLTED CELLS FOR HIGHER STRENGTH

---
Thousands of our marine grade lithium batteries are used as a drop in replacement from lead Acid, Gel and AGM batteries all around the world. Our Lithium Batteries come with a Built In High Output Battery Management System and our cells bolt together for increased strength, better conductivity and durability in jarring environments. Connect multiple batteries in series or in parallel to increase Power, Capacity and Voltage.
NEED IT FAST? FREE SAME DAY SHIPPING ON IN STOCK ITEMS
12V MARINE LITHIUM BATTERIES
36V TROLLING MOTOR LITHIUM BATTERY KITS
MARINE LITHIUM BATTERY CHARGERS
Plug & Play
Simply Connect your battery cables and you're ready to go. Every Battery has a built in battery protection system keeping it running at peak performance for thousands of cycles.
Modular
Our lithium ion batteries can be connected in series or in parallel. Our internal battery protection system requires zero maintenance for the life of the battery.
Built in Battery Protection
Every Lithium Battery comes with a built in
Battery Protection System
(BPS) that optimizes the cells and provides maximum safety and dependability at sea.
70% Lighter than Lead
Yachts with large battery banks can typically reduce 70% of their weight and use around 1/3 of the space required for the same amount of power as their lead bank.
100% Depth of Discharge (DOD)
Safely use 100% DOD (depth of discharge) meaning you can expect to nearly double your capacity when comparing to the same size lead acid, gel or AGM battery.
Long Life 3000 - 5000 Cycles
Our lithium batteries will provide you with 100% depth of discharge for over 2000 cycles. After 2000 cycles, the battery will still have 80% of its rated capacity.
Lithium Trolling Motor Batteries



Our batteries work with all 12V, 24V, and 36V trolling Motors and offer the greatest flexibility as a dual purpose battery for deep cycle and starting. Our lithium batteries hold above 13 volts for your trolling motor giving it the power it needs to keep running at its highest thrust throughout the entire day. In contrast lead batteries, their initial voltage starts at 12.8V and quickly go down to 11V in in strong current or winds. This causes your motor to run slower when you need power the most. Our batteries use LiFePO4 Lithium Iron Phosphate chemistry, a strong electrolyte capable storing an extraordinary amount of power for up to 10 years. That provides nearly 100% usable capacity powering your trolling motor for the next 3000 fishing trips.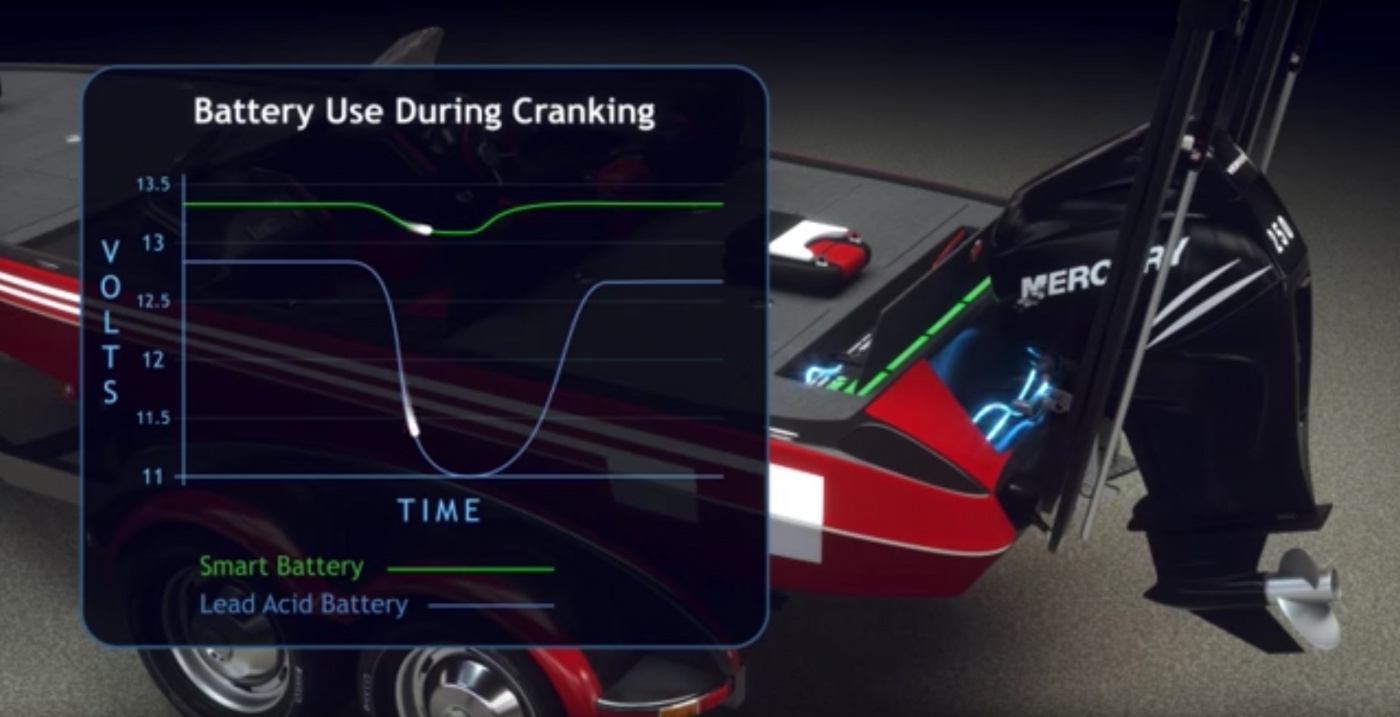 MORE VOLTAGE IS MORE POWER


When you start your motor a heavy load is placed on your battery. Voltage in lead acid and AGM batteries starts out low and can drop below 10V during cranking causing your motor to spin over slowly. Our lithium batteries hold a steady voltage above 13V giving your starter all the power it needs to start your engine noticeably faster and stronger.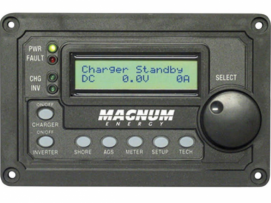 Setting up your inverter charger
Our lithium batteries will work with any standard marine charger or alternator. We recommend programming your inverter/charger remote to 14.6V for Bulk and Absorb, and set the Float to 13.6V.
Connecting multiple batteries in series or in parallel
Our lithium ion batteries can be combined in series to increase voltage or in parallel to increase capacity. The built-in battery protection system independently maintains the cells and keeps the battery operating at its maximum capacity for thousands of cycles.
Charging
Our lithium ion batteries can be recharged with any standard charger, alternator and charge controller designed to charge lead acid, gel or AGM Batteries. In some cases, if your charger does not reach a high enough voltage, it may not fully charge the battery. We offer a line of 12V lithium battery charger designed to provide maximum performance and longest life out of our batteries. To view our chargers Click Here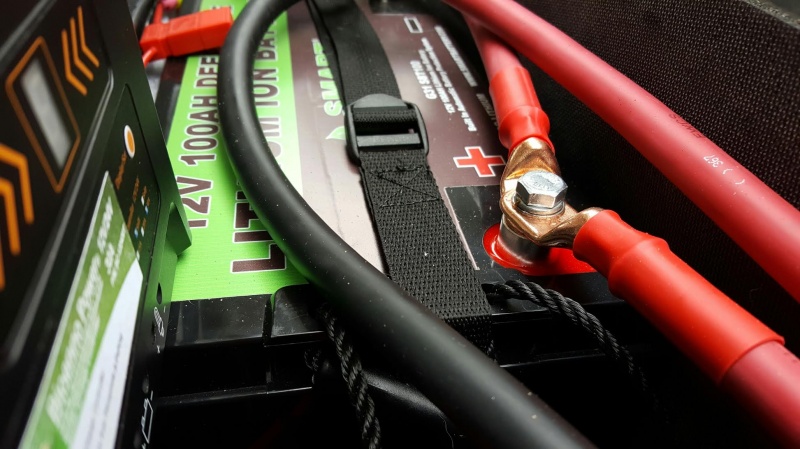 Standard BCI Group Sizes
Our lithium batteries are the same group sizes as Lead Acid Batteries. Simply connect your cables and you're ready to go. The built-in battery protection system will automatically disconnect if you accidentally touch the positive and negative terminal together with a wrench or if the battery is accidentally wired backward. After you install the battery and connect your cables you can immediately use the battery. Unlike other lithium batteries that require sophisticated external wiring to battery management systems, our line of drop-in replacement lithium batteries are " Plug and Play " requiring no maintenance for life. Install once and you are done!
Solar Charging
Our lithium batteries work with all standard solar charge controllers. Our batteries are 99.1% efficient and able to absorb nearly 100% of the energy from your solar system whereas your lead batteries can lose over 25% of the power from your solar panels due to resistance.
Tip: Keep your battery connections firmly tightened, a loose terminal will heat up and cause resistance.
FAIL SAFE | Heavy Duty Battery Protection System
Every Lithium Battery is built with a Automatic Built in Battery Protection System (BPS). The internal BPS will turn off the battery if it is drained below 8V or if it is charged above 15.8V. This protects the Lithium Ion cells from being over charged or over discharged. The BPS also turns off the battery by sensing a short circuit, reverse polarity, over and under voltage as well as over current. Smart Battery® Lithium Ion Batteries are engineered to be zero maintenance and fail safe. The BPS gives the battery it's peak performance during use and maintains the cells to maximize efficiency, performance and life cycles.
Click here to Learn More about the Built In Protection System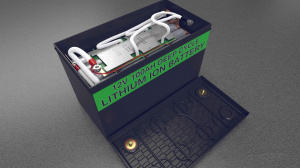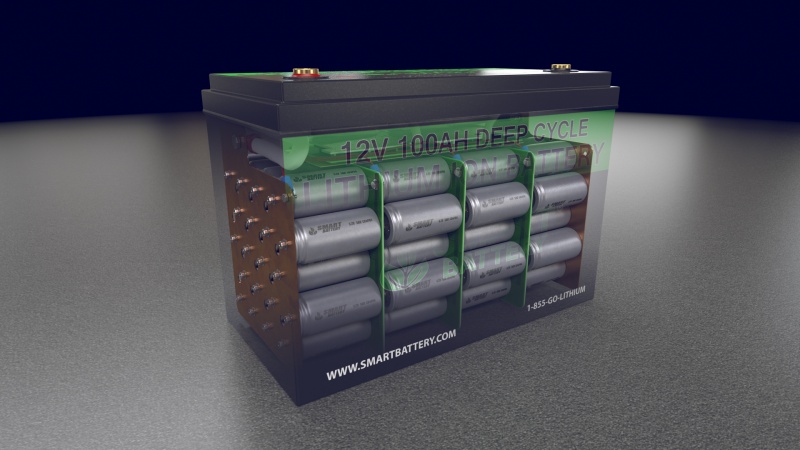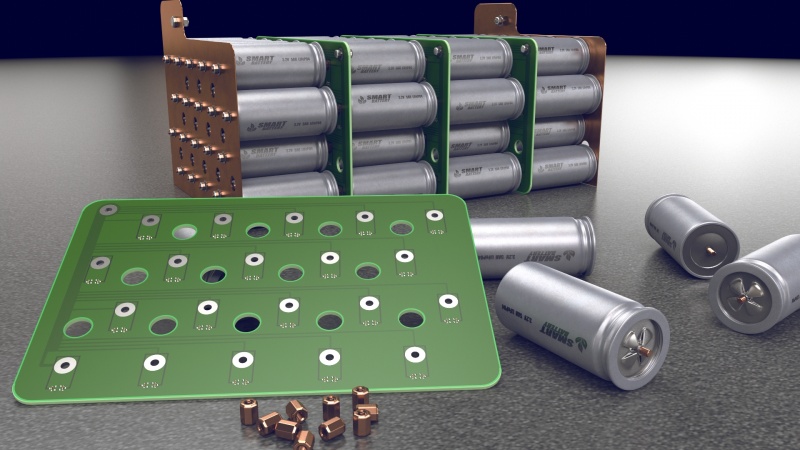 Lithium ion marine batteries
3.2V 5AH LiFePO4 Cell
Our batteries are manufactured with our 3.2V Lithium Iron Phosphate (LiFePO4) Explosion Proof Stainless Steel Cells. Most Smart Battery cells bolt together for a firm connection and more electrical conductivity compared to the tab welded method. Our cells are among the safest on the planet with multiple redundancy features.
Thermal Fuse
Internal Cell Safety Fuse
Our latest cell technology has a built in thermal safety fuse between the anode and cathode that will internally break in the unlikely event the cell would begin to overheat.
Safety Vent
High pressure safety vent
A high pressure safety vent will flip open to release energy and prevent explosion if exposed to extreme heat.
Electrolyte
Flame Retardant Electrolyte
Our cells are manufactured with a flame retardant additive in the electrolyte making them safe.
Explosion proof

explosion proof stainless steel
Every Smart Battery cell is manufactured in a explosion proof stainless steel cylindrical case.
Contact Us Now
Contact us today and speak to one of our Professional Sales Engineers who will help answer any questions you have.