Custom & OEM Energy Storage Systems (ESS)
CHARGEX® has locations centrally located in Houston, Texas and Tampa, Florida. With more than 12 years of experience and a nearly ZERO% failure rate, our lithium batteries continue to set the standard for Lithium Batteries designed to replace Lead Acid, Gel and AGM Batteries.

As an Innovative OEM, Industrial or Institutional client, you now have the option of improving the performance, quality and life of your products with The World's most reliable lithium batteries. CHARGEX is proven to be Superior in every way from Design, Performance, Cell Quality and Safety with nearly a ZERO Failure Rate and hundreds of thousands of Lithium Batteries still powering products and applications around the world. We know you have a choice when it comes to choosing a lithium battery manufacturer, CHARGEX backs all of our products with the industries leading - LIFETIME WARRANTY.
Need help choosing the right battery, or just have questions? Speak with a Battery Expert Now - 1-855-CHARGEX (855-242-7439)
Uninterruptible Power for Telecommunications Energy Storage
CHARGEX® is a Leading Global Manufacturer of Lithium Iron Phosphate Batteries to the Telecommunication industry in accordance with Telcordia standards.
The need for advanced solutions that support bridge-to-backup functionality is still clear in the data center sector, but the type of battery that works best is changing. Lithium ion batteries offer key features that create clear advantages over lead-acid batteries, and they can end up improving the bottom line over time. With these benefits in mind, it is obvious why you should replace lead-acid batteries with lithium ion solution.
ENERGY STORAGE SYSTEMS
ENERGY STORAGE
our energy storage experts will assist you in determining the size and capacity to meet your requirements
Planning, Design, Engineering, Manufacturing and Integration
GENERATOR REPLACEMENT

CARBON REDUCTION
generator replacement for on or off grid & load bearing energy storage systems for oil & gas, industrial or residential Initiatives.
Planning, Design, Engineering, Manufacturing and Integration
TELECOM - UPS
EXTENDED POWER
increased capacity with seamless integration or customized energy storage solutions to meet regulation for ups during grid failure.
Planning, Design, Engineering, Manufacturing and Integration
CUSTOM engineering

100% CUSTOMIZED
energy storage experts are ready to design, engineer and deliver fully customized energy storage solutions for specialty and oem initiatives
Planning, Design, Engineering, Manufacturing and Integration

CHARGEX® AUTONOMOUS POWER PLANT
Our Highly Specialized Electro-Magnetic Wave Regenerative Power Plants are precision engineered to provide maximum electrical and structural efficiency utilizing an Ultra-Light Composite Structure (ULCS) and the highest thermal Insulating material known. Applied Science and physics go beyond the demand for earth based systems and cross into Aerospace and Planetary Energy Creation Repositories that are engineered for autonomous use.

Chargex has a team of Advanced Energy Storage Engineers that have pioneered major industry transformation in the energy storage sector for more than a decade. If your institution has a demand for the Highest Quality, Safest and Most Reliable Energy Storage Systems, schedule a time to see if we are a good fit to guarantee the success of your next project.
Typical high density Lithium-Ion energy storage projects include
Replacement of generators or back-up generators for consistent, low maintenance, operation that utilizes a smaller footprint and reduces fuel/labor costs.

New technologies, applications, and prototypes for EVS e.g. forklifts and construction equipment

Replacement of redundant UPS/Battery Systems with high density Lithium-Ion batteries

Assist in meeting ever-increasing, government/industry environmental regulations and company driven internal green initiatives.

Off grid and voltage load flattening systems for steady state operations
Commercial Lithium Ion Batteries | A Drop in Replacement From Lead Acid, Gel or AGM Batteries
Built In Battery Management System | Zero Maintenance | Limited Lifetime Warranty

NEED IT FAST? Same day shipping on in stock items and Overnight Shipping Available, call for details 1-855-CHARGEX

Most in stock items ship same day or within 24 - 48 business hours.
12V Deep Cycle & Starting Lithium Ion Batteries
24V Deep Cycle Lithium Ion Batteries
48V Deep Cycle Lithium Ion Batteries
48V 300AH Lithium Ion Battery
Steel Case
$15,599.88
On Sale $11,999.99

48V 500AH Lithium Ion Battery
Steel Case
$25,999.80
On Sale $16,999.99
Didn't see what you are looking for? Let us know how we can help!
We manufacture lithium batteries ranging from 12V - 1000V with unlimited capacity. Click on the quick inquiry link below and provide us with details about your application, We will have someone get back to you as quickly as possible.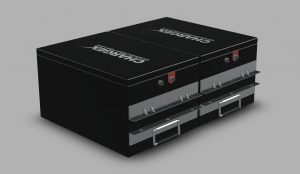 Plug & Play
Simply connect the battery and you are ready to go.
Modular
Our lithium ion batteries can be connected in series or in parallel.
Battery Protection System
Every Battery comes with a built in battery protection system designed to protect and maintain the battery.
Zero Maintenance
Our lithium ion batteries require no maintenance and can hold a full charge for over 1 year.
No Memory
Our lithium ion batteries can be recharged at any level.
Safety redundancy
Our Batteries have several layers of safety systems that makes them one of the safest batteries on the planet.

FAIL SAFE | Heavy Duty Battery Protection System
Every Lithium Battery is built with a Automatic Built in Battery Protection System (BPS). The internal BPS will turn off the battery if it is drained below 8V or if it is charged above 15.8V. This protects the Lithium Ion cells from being over charged or over discharged. The BPS also turns off the battery by sensing a short circuit, reverse polarity, over and under voltage as well as over current. Our Lithium Ion Batteries are engineered to be zero maintenance and fail safe. The BPS gives the battery it's peak performance during use and maintains the cells to maximize efficiency, performance and life cycles.
Click here to Learn More about the Built In Protection System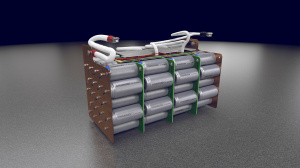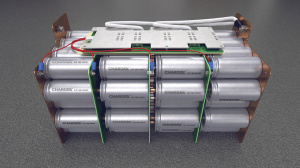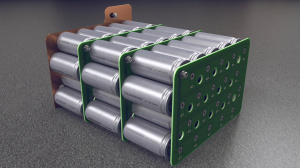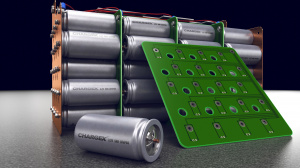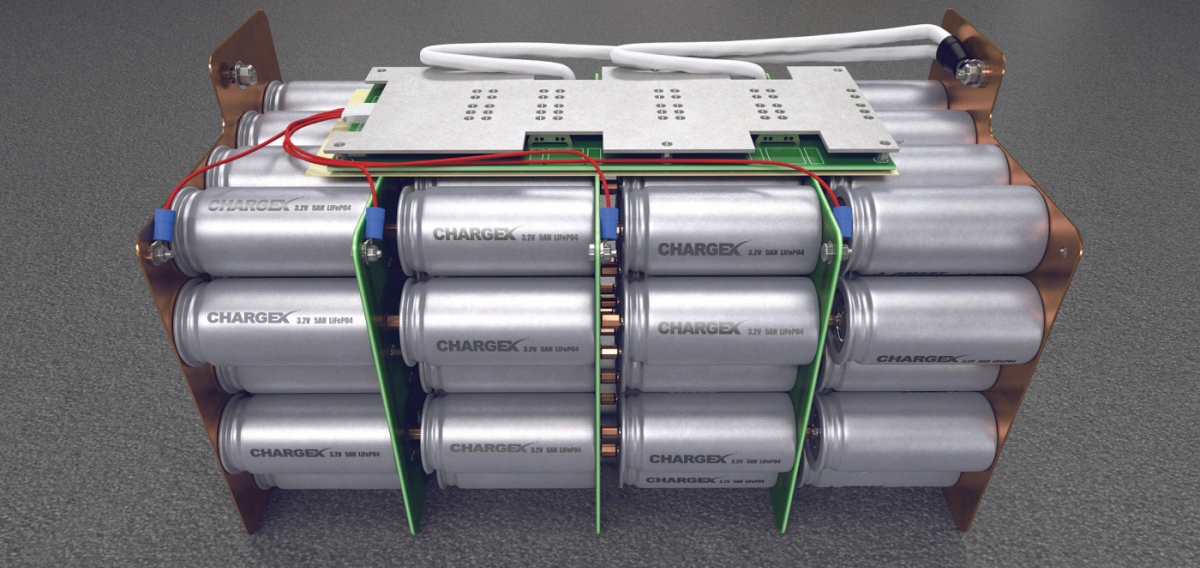 STAINLESS STEEL BOLTED LITHIUM ION CELL STRUCTURE
CHARGEX® Lithium Ion Batteries are bolted together using our 3.2V 5AH Stainless Steel Cylindrical Cells which adds rigid strength and superior current conductivity compared to the lesser quality tab welded method.

Each LiFePO4 cell comes with a built in Thermal Fuse that will internally disconnect preventing the cell from overheating. In addition each cell has a high pressure safety vent and flame retardant electrolyte making them one of the world's safest batteries.

Further adding to the safety and reliability each cell bolts through our Lengthway circuit boards that adds additional strength to the battery while providing cell balancing and short circuit protection.

When compared to tab welded cells, CHARGEX® Lithium Ion Batteries are more robust in marine and automotive environments that high vibration and constant pounding often causes lesser quality tab welds to break apart rendering the entire battery useless.
LONG LIFE

Chargex Lithium Ion Batteries can last over 5000 cycles and 20+ years

HIGH PERFORMANCE

Designed and Engineered for Deep Cycle and Starting Applications
UNMATCHED QUALITY

Bolted Cells for superior Strength and Current Conductivity
100% SAFE
Stainless Steel 3.2V 5.5AH LiFePO4 cells with Built in Thermal Fuse and High Output BMS.
3.2V 5AH LiFePO4 Cell
Our batteries are manufactured with our 3.2V Lithium Iron Phosphate (LiFePO4) Explosion Proof Stainless Steel Cells. Most Smart Battery cells bolt together for a firm connection and more electrical conductivity compared to the tab welded method. Our cells are among the safest on the planet with multiple redundancy features.
Thermal Fuse
Internal Cell Safety Fuse
Our latest cell technology has a built in thermal safety fuse between the anode and cathode that will break in the unlikely event the cell would begin to overheat.
Safety Vent
High pressure safety vent
A high pressure safety vent will flip open to release energy and prevent explosion if exposed to extreme heat.
Electrolyte
Flame Retardant Electrolyte
Our cells are manufactured with a flame retardant additive in the electrolyte making them safe.
Explosion proof

explosion proof stainless steel
Every Battery cell is manufactured in a explosion proof stainless steel cylindrical case.
Benefits of Lithium Batteries Vs. Lead Acid Batteries
Longer Life
On average, good quality lead acid batteries last between 100 - 500 cycles. After 150 cycles, the lead acid batteries can produce less than half of their rated capacity meaning you would be getting less than half of the duration you got when they were new. Our lithium batteries can last up to 5000 cycles. This means in some cases you may need to replace lead acid batteries over 30 times to get the same cycle life as 1 set of our lithium batteries.
Less Weight
Our lithium batteries weigh about 70% lighter than lead batteries. A typical group 31 battery weighs about 75 lbs. while a similar lithium battery only weighs 28 lbs.
Higher Voltage
Our lithium batteries hold a higher voltage during use than lead batteries. This equals more torque from your starter causing your engine to start noticeably faster and stronger. The higher voltage will help inverters and electronics run at their optimal efficiency. When your inverter is running off lead batteries, high amp loads can cause the lead batteries voltage to drop significantly which decreases the efficiency of your inverter. This causes you to lose power due to heat loss. Lithium batteries hold a steady voltage and are 99.1% efficient, so they will not heat up like lead batteries.
Charge Faster
Our lithium batteries are 99.1% efficient whereas lead acid batteries can be as little as 50 - 80% efficient. When you charge your lead acid batteries you can lose anywhere from 10% - 50% of the energy from the charger. This means 50% of the power used to charge your battery is being lost due to heat built up by resistance within lead batteries. Using your existing charger, lithium batteries can charge up to 25% faster. Many of our lithium batteries can be recharged in less than 1 hour when you purchase a high-speed lithium charger from us.
More Usable Capacity
Our lithium batteries are designed to allow you to safely use 100% of the rated capacity without lowering the life expectancy. Most lead acid batteries are only recommended to be drained 50% before recharging. Imagine filling up your gas tank with 100 gallons of gas and the car only being able to use 50 gallons before needing to refuel.
LifeTime Warranty
Our lithium batteries provides a Limited Lifetime Warranty to protect your investment. With a life expectancy of up to 5000 cycles, you may never have to replace your batteries again. Even if you drained your batteries every day, you could expect more than 10 years out of a lithium battery - 365 days per year X 10 years = 3,650 cycles.
Life at 4000 cycles
Our lithium batteries will maintain over 80% of their rated capacity after 4000 cycles at 100% depth of discharge. This means if you have a 100AH lithium battery, after 4000 cycles, it will equate to an 80AH battery. If you could run on batteries for 10 hours when the lithium batteries were new, you would still be able to run for 8 hours after 2000 cycles.
No Memory
Our lithium batteries have no memory and can be recharged anytime. To get the best life out of lead acid batteries, it is suggested that you use only the recommended depth of discharge before recharging.
CALL NOW (855-242-7439) | OR SEND US A MESSAGE BELOW
Have questions? we are happy to answer any questions you have and will respond to most messages the same business day.