---
Smart Battery Lithium Ion Batteries are designed to replace outdated Lead Acid, Gel and AGM batteries.
Drop In Replacement - Same group sizes as standard lead acid batteries.
Connect in parallel or in series
Zero maintenance

70% lighter than lead acid
99.1% efficient
Safe - ROHS compliant No Lead or Acid
Need help or more information?
Call us toll free at: 1-855-465-4844 or local 813-279-2712
Why Choose Smart Battery®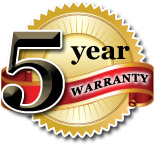 Hundreds of products in stock and ready to ship
Excellent customer service and 24/7 online support
Highly reliable products and the industries best warranty - 5 year
Green products - ROHS compliant
Worldwide shipping, import / export from our Tampa FL international headquarters and distribution center
---
We stock thousands of products and provide fast solutions for any of your battery needs.
Smart Battery has multiple distribution centers around the world, we stock thousands of products available for immediate delivery anywhere in the world.
We have over 1500 employees, 100 engineers and researchers designing the latest advancements in lithium ion battery technology, Our built in battery protection system is designed with the latest NANO technology that allows us to build in the ultimate battery protection, providing under discharge protection, overcharge protection, short circuit and reverse polarity protection. while maintaining the lithium ion battery core with maximum potential, reliability and safety.
Smart Battery®

---
Advanced RV is now more advanced than ever! Utilizing the most advanced lithium ion batteries from Smart Battery, Their customers can camp without the worry of LPG or noisy fuel burning generators.

When camping off grid having enough battery power is an understatement. Typically requiring large banks of heavy lead acid batteries, noisy generators or LPG systems.








---
Solar & Wind Lithium Ion Battery Storage Systems
Smart Battery Lithium Ion Battery Technology is becoming the industry standard for reliable and affordable energy storage solutions. Our products are used by leading manufacturers worldwide for hundreds of wind and solar generator projects.
Smart Battery has a wide array of products available for the commercial battery industry.
Leading Energy Manufacturers know there is only one name in reliable and affordable energy solutions that can meet the demand of today's latest battery needs
Smart Battery®



---