Welcome To SMART BATTERY®
Smart Battery® is the global leader in Lithium Ion Batteries designed to replace Lead Acid, Gel and AGM Batteries.

| DEEP CYCLE | STArting | LITHIUM ION BATTERIES
A drop in Replacement and Upgrade from Lead Acid, AGM or Gel Batteries.
Smart Battery offers state of the art technology "Lithium Iron Phosphate" the safest and most robust lithium chemistry. Capable of reaching over 5000 cycles, A Smart Battery can be re-charged thousands of times providing 100% DOD (depth of discharge). Smart Battery is perfect for any application both deep cycle and starting.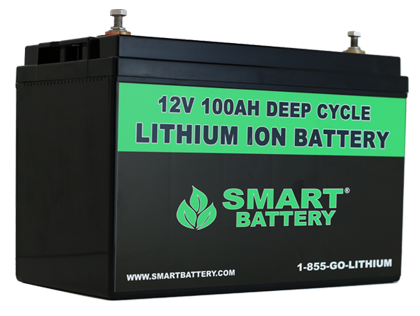 Plug & Play
Simply Connect your battery cables and you're ready to go.
Modular
Smart Battery Lithium Ion Batteries can be connected in series and in parallel.
Built in Battery Protection
Every Smart Battery comes with a built in battery protection system designed to protect and maintain the battery.
70% Lighter than Lead
Lithium Batteries average 70% lighter than the same size lead battery.
100% Depth of Discharge (DOD)
Smart Battery Lithium Ion Batteries can be discharged to 100% of the rated capacity.
Long Life 3000 - 5000 Cycles
Smart Battery Lithium Batteries outperform our competitors in Quality, Safety, Reliability and Life.
SAME DAY SHIPPING ON IN STOCK ITEMS ORDERED BEFORE 3:00pm EST.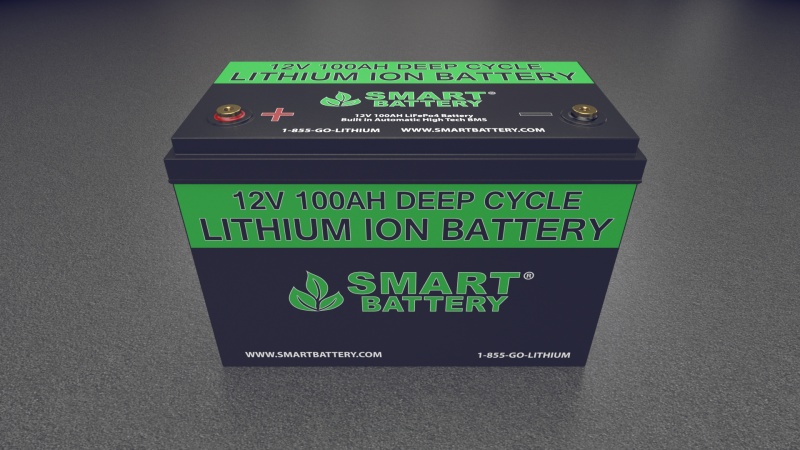 |
Plug and Play
Smart Battery Lithium Ion Batteries are a drop in replacement from Lead Acid, AGM or Gel Batteries. Simply connect your battery cables and your ready to go.
|
Modular
Connect multiple batteries in series or in parallel.
|
Standard Charger
Charge using standard 12V battery chargers.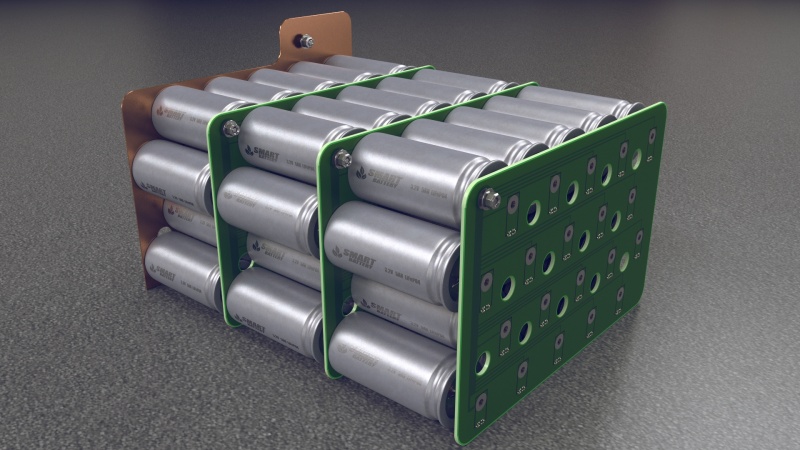 |
Designed to Last
Life Cycle Leader, our batteries are built to last up to 5000 cycles compared to around 300 with lead batteries.
WARRANTY
LIMITED LIFETIME WARRANTY
The industry's only Limited Lifetime Warranty. Smart Battery is the battery of choice for thousands of companies that rely on quality products to meet there expectations. READ MORE
PROTECTED
Internal Battery Protection System
Every Smart Battery comes with a Automatic Built In Battery Protection System (BPS) READ MORE
SAFETY
multiple safety redundancy systems
Our LiFePO4 cells are among the safest on the planet and are considered safe and non hazardous. READ MORE
LIGHTER

Save hundreds of pounds
Smart Battery Lithium Batteries average about 70% lighter in the same size case as a lead acid, agm or gel battery.
More Power | Less Weight
The 28 pound Group 31 - SB100 is a 12V 100AH Deep Cycle and Starting Lithium Ion Battery with over 1000 cold cranking amps for starting and over 100AH of usable deep cycle capacity, It features a Built in Battery Protection System that maintains the cells for thousands of cycles. With a Limited Lifetime Warranty and up to 5000 life cycles, the SB100 can last over 10 years and is the logical choice for any application requiring a group 31 battery.
Price: $1,299.99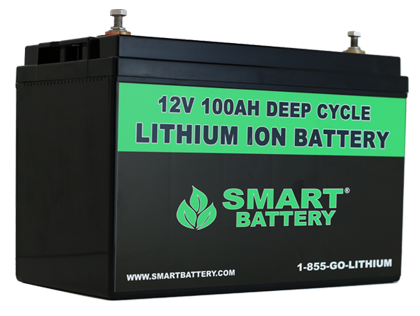 HOW ITS MADE - WATCH NOW
The Smart Battery® line of 12V Lithium Batteries are built using our 3.2V 5AH Lithium Iron Phosphate Cells, The safest and most robust chemistry used for high capacity lithium ion batteries. In this video you will see how the bolted design of our cells and length way circuit boards provide rigid strength to the cell structure and higher current conductivity compared to tab welded cells. Every battery has a fully automatic internal battery management system that will balance and maintain the cells for thousands of cycles.


Replace your lead acid, agm or gel batteries with Smart Battery®
12V Deep Cycle Lithium Ion Batteries
Heavy Duty Battery Protection System
Every Smart Battery has a fully automatic built in Battery Protection System (BPS) that turns off the battery if it's drained below 8V or charged above 15.8V. Other features include short circuit protection, cell balancing and reverse polarity protection.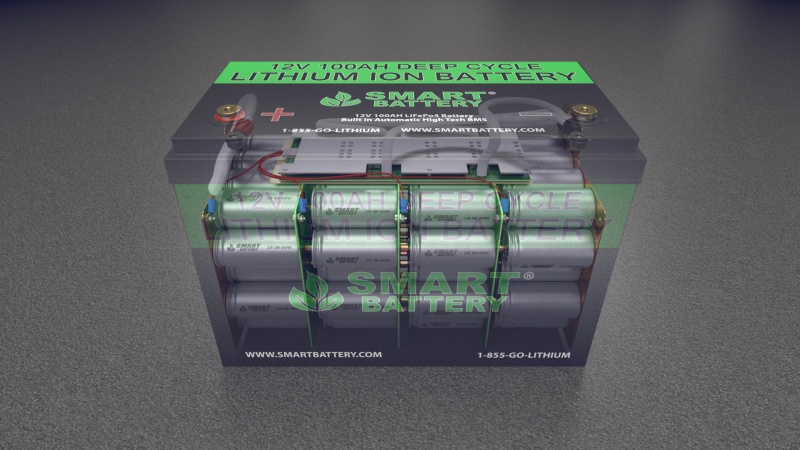 Why Choose Us

Smart Battery is the manufacturer of choice for thousands of business's and consumers around the world. Contact us today and speak to one of our sales engineers who can help you get the right battery for your application.

Read more

About Us

Smart Battery is one of the world's leading lithium ion batteries manufacturer's for lithium batteries that are used as drop in replacement from lead acid gel or agm batteries. Our Lithium Ion Batteries are safe, reliable and can last up to 5000 cycles. Contact us now and we can assist you with any technical questions you may have. 1-855-465-4844

Read more

Our Factory

Established in 2002 The Smart Battery Factory has been transforming the industry for over a decade. The latest factory, finished in 2015 employees nearly 3000 highly trained employees, engineers and technicians. From start to finish this high production factory builds thousands of Smart Battery 12V Lithium Ion Batteries every year.

Read more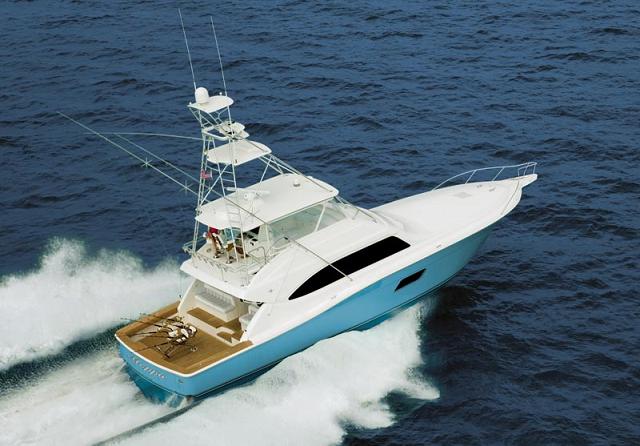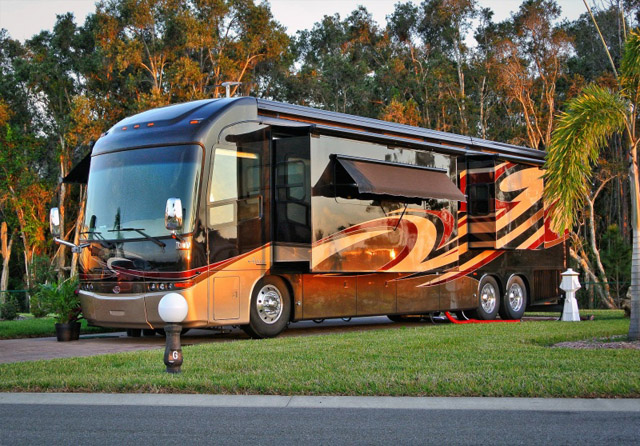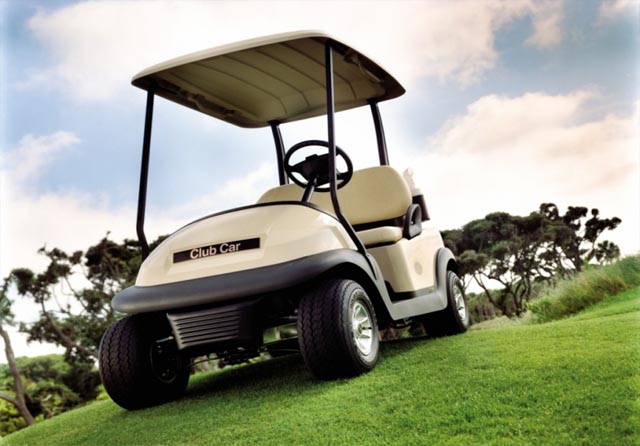 A few things our customers are saying
"My battery bank of 4-SB100 Smart Batteries works better than expected in my travel trailer. I am able to keep my batteries charged with solar panels allowing me to spend time off the grid. With my 1000 watt inverter I can run all the accessories that I want and have plenty of battery reserve for the evenings."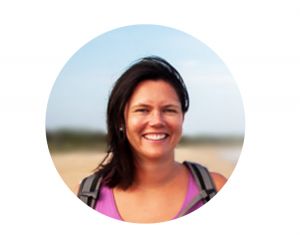 MARTIN MONTEITH Purchased this to use as house battery on my boat, I'm really pleased with performance, just wish I had this long ago. I run 2 fridges and small freezer, all work even better than full power from previous pair of batteries as these charge to a little higher voltage. We anchor out lots and so happy to have something that really works well..if you like to anchor out on the hook for any length of time don't hesitate to spend the extra ,you'll be so glad you did..



CUAUHTEMOC LOZA Had previously bought six 100amp Lithium Ion batteries, from SmartBattery, for use in my Solar/Wind powered RV. The six batteries have been in use for over one year running 24/7. I wanted an additional battery bank so I bought this 300amp battery. I am completely satisfied with my purchase. So much power in such a light battery and it looks great too. Will be buying a second 300amp battery for a grand total of 1,200amps!



MICHAEL SUDDER I am a Captain on a 54' Sport Fishing Boat. The twin diesel engines take a lot of Power to start. Typically we go out everyday and start / stop the motors at different fishing locations. throughout the day the batteries would get weaker as some electronics run on it and from starting. Now that we installed the Smart Batteries the boats engines crank over without any hesitation and have a noticeably faster start. This provides me with confidence in shutting the motors down while off-shore and knowing I have plenty of power to start back up.

No matter how you play with the numbers, formulas and assumptions - Over the life of the battery the Smart Battery® Lithium Ion Battery costs less than lead batteries.
Smart Battery technology can last up to 5000 cycles. Typically a deep cycle lead battery will only last around 300 - 500 cycles. Meaning you may have to replace your lead batteries over 15 times to equal the life of just 1 Smart Battery. Smart Battery Lithium Ion Batteries will save you thousands of dollars over the life of your application making this a Smart Investment. Think about all of the money and frustration you have spent on lead batteries. Lithium is a green alternative that is quickly becoming the technology of choice for thousands of people and business's around the world.
Tested and Approved
Designed to replace outdated Lead Acid, Gel and AGM batteries.
Drop In Replacement - Same group sizes as standard lead acid batteries

Built in Battery Protection System

Connect multiple batteries in parallel or in series
70% lighter than lead acid, zero maintenance

Dry Battery - No Toxic Lead, Gases or Acid

Safe - ROHS compliant No Lead or Acid
Reviews from some of our thousands of customers
Thousands of people are using Smart Battery for hundreds of applications around the world. But don't just take it from us, here are some testimonials from people who matter.

Michael Thomas
Our firm uses Smart Battery's 12V 100AH Group 31 Lithium Ion Battery in over 40 fleet vehicles and we love them. Currently we have to change out 3 batteries per vehicle every 6 - 8 months due to heavy amp draws our equipment placed on the lead batteries. The Smart Battery is designed to handle these heavy loads without sacrificing life of the battery, we are expecting over 5 years in our vehicles that would require over 6 sets of lead batteries to last as long as one set of lithium batteries. Eliminating maintenance and downtime of our equipment. We also considered the environmental impact of switching to lithium batteries from lead acid batteries knowing the lithium batteries are non hazardous we are reducing our carbon footprint and getting a much better battery at the same time.
Sean M.
I required a high quality lithium battery to run electrical equipment and for emergency back up power. Smart Battery was able to assist us in determining the best battery to use based on the power requirements should we experience a power outage. Having a reliable and practical solution is important to keep our systems running in the event of a power outage. Lead acid batteries are hazardous and cannot be used in our factory due to safety concerns with off gassing, Lithium ion batteries were the best option and finding Smart Battery was a quick and easy solution for us.
Andrew Palmer
I am an artist and travel in my RV along with my wife Dawn and our dog Lucy. We are often camping off grid and run our lights and inverter off our lead batteries which would only last for a couple hours running lights and our TV. Our generator auto start turns on is very noisy so we were researching better lead acid batteries for our coach when we came across Smart Battery at an RV show in Florida. The benefits of lithium ion batteries vs lead batteries for our coach seemed like an obvious choice considering how much off grid camping we do. Our coach formerly required 4 - 6V lead acid batteries, The rep at their booth explained we only needed two of there 12V batteries to connect in parallel and that would replace all 4 of our 6V lead batteries due to the lead batteries not being able to be drained more than 50% of their rated capacity, leaving us with 50% unusable dead weight (literally). We decided to go ahead and purchased 2 - SB100 lithium batteries from Smart battery and have been happy we did. Our coach has enough battery power to run our lights and TV as long as we need and have not turned off on us yet. When we camp in cold areas the batteries keep our heater running all night whereas before our generator would cut on in the middle of the night to recharge the lead batteries. We absolutely love the batteries and recommend them for anyone looking to upgrade there coach batteries.
Robert Rainey
Purchased Three - 100AH Marine Batteries 06/2012 and I fish all year long in North Carolina>>>>These Batteries are still as strong as the first day I put them in my Bass Boat. After fishing for stripers in the Cape Fear River for 5 - 6 hours would completely discharge three optimas (the 65 lb. blue tops), But with the Lithium Ions I still have 50% left and they are over 100 lbs. lighter and completely recharge in two hours. After Four 1/2 years that's some great batteries! Bob Rainey, Wilmington NC.