Smart Battery is the World leader in 12V Lithium Ion Batteries. Our Batteries are used by the United States Military, Boeing, Nasa, GM, OEM RV and Marine manufacturers around the world. Our PATENTED Technology is un-matched worldwide. When making a large investment into Lithium Batteries go with the experts. Our staff has been in the industry for over 20 years, Our customer service and expertise along with the highest quality 12V Lithium Ion Batteries makes us the only choice when it comes to reliable Lithium Ion Batteries and outstanding customer service.
---
Smart Battery® Lithium Ion Batteries are designed to replace outdated Lead Acid, Gel and AGM batteries.
Drop In Replacement - Same group sizes as standard lead acid batteries.
Connect in parallel or in series
Zero maintenance

70% lighter than lead acid
99.1% efficient
Safe - ROHS compliant No Lead or Acid
Need help or more information?
Call us toll free at: 1-855-465-4844 or local 813-279-2712
Why Choose Smart Battery®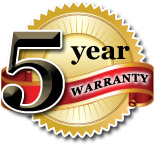 Hundreds of products in stock and ready to ship
Excellent customer service and 24/7 online support
Highly reliable products and the industries best warranty - 5 year
Green products - ROHS compliant
Worldwide shipping, import / export from multiple distribution centers around the US and the world.
---
Click here to view all of Smart Battery's videos
---
Smart Battery® is the global leader in 12V Lithium Ion Batteries that are used as a drop in replacement from lead acid batteries. Smart Battery technology has been setting the standard for 12V Lithium Ion Batteries worldwide for 3 years now. With thousands of consumer, military and commercial customers, Smart Battery is the industry's leading 12V lithium Ion Battery company with a proven track record of providing reliable 12V Lithium Ion Batteries used in endless applications.
The Smart Battery Factory is a state of the art - high tech facility just opened in June of 2013 With over 2000 employees we utilize the latest high tech equipment to mass produce our products on high production assembly lines. From start to finish this high production factory builds thousands of Smart Battery 12V Lithium Ion Batteries year after year.
---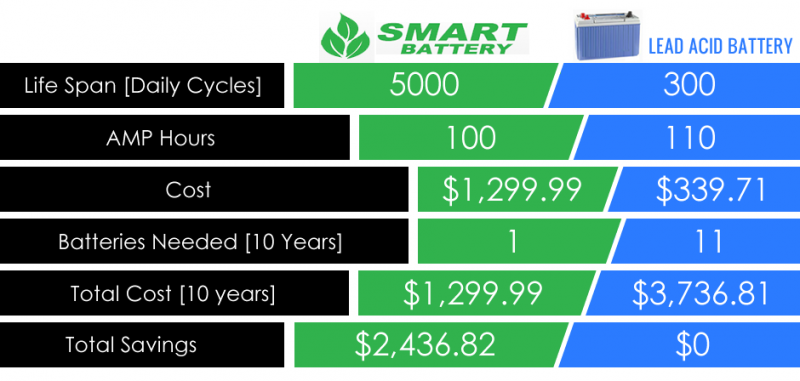 No matter how you play with the numbers, formulas and assumptions - Over the life of the battery the Smart Battery® Lithium Ion Battery costs less than lead batteries.
Smart Battery technology can last up to 5000 cycles. If you drain a Smart Battery every day for 10 years that is 3,650 cycles leaving you with more than 1000 cycles of usable energy.
Smart Battery is a Smart Investment - Think about all of the money and frustration you have spent on lead batteries. Lithium is a green alternative that is quickly becoming the technology of choice for thousands of customers around the world.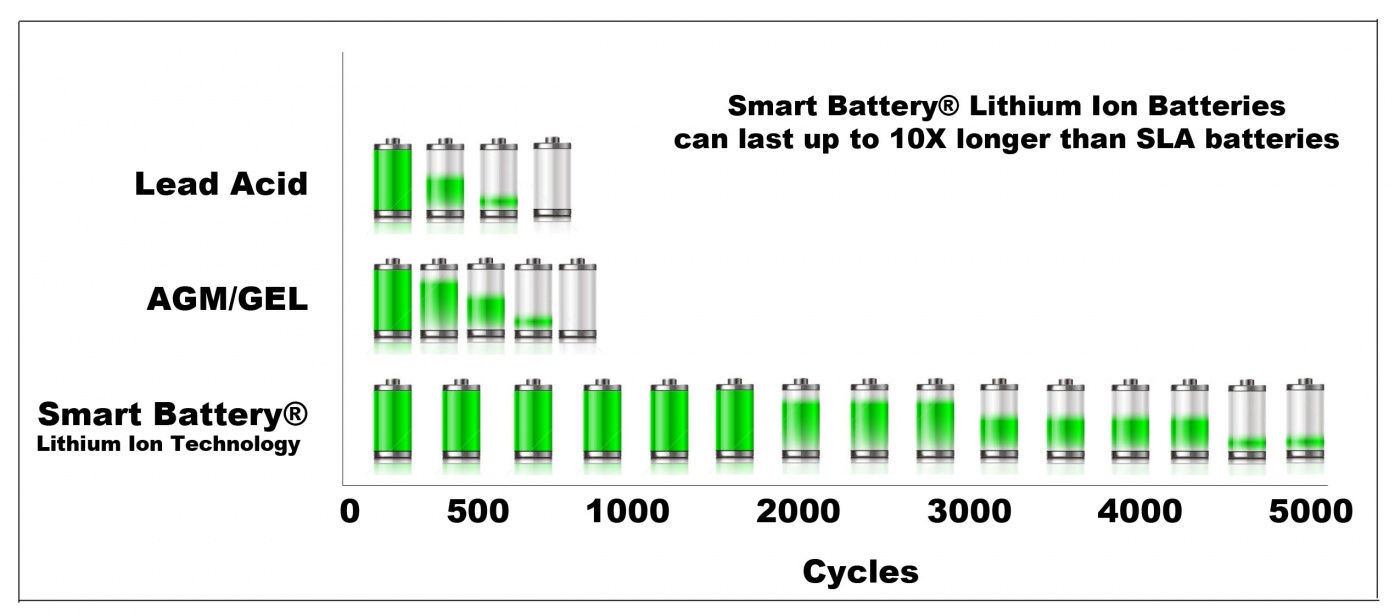 ---
FULLY AUTOMATIC BUILT IN BATTERY PROTECTION SYSTEM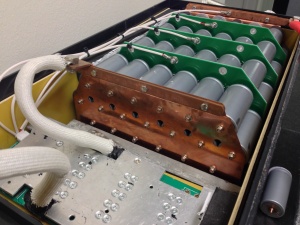 Protecting your investment with the Smart Battery Power Control Board.
The Internal battery protection system (BPS) is designed to automatically protect the battery cells from any accidental damage outside of the battery case.
The Power Control Board will automatically shut the battery down by internally disconnecting the terminal posts if the battery is being drained lower than 8 volts. This prevents accidentally discharging the battery too low and damaging the cells.
READ MORE FEATURES ABOUT THE BUILT IN BATTERY PROTECTION SYSTEM CLICK HERE